Gastroenterology
Our Doctors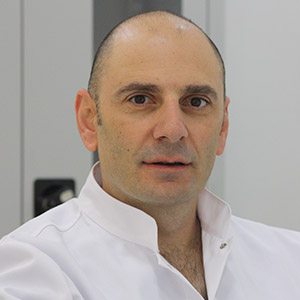 Dr Velimir Milošević
Internal medicine and Gastroenterohepathology specialist
Sunčica Milošević
Medical nurse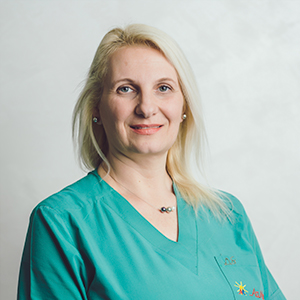 Dragana Boričić
Medical nurse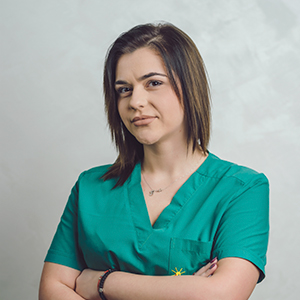 Anđela Šekarić
Medical nurse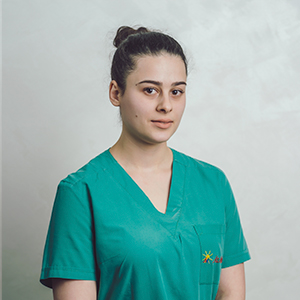 Ivana Popović
Medical nurse
Gastroenterology
Our Doctors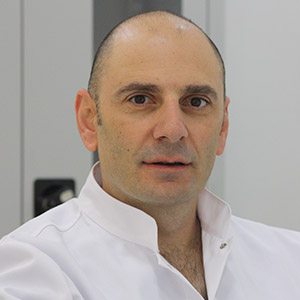 Dr Velimir Milošević
Internal medicine and Gastroenterohepathology specialist
Sunčica Milošević
Medical nurse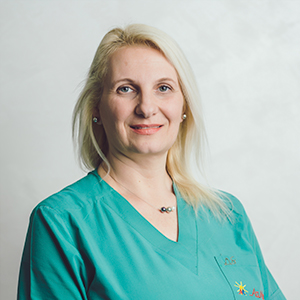 Dragana Boričić
Medical nurse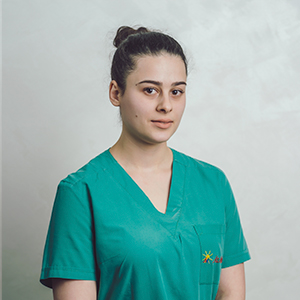 Ivana Popović
Medical nurse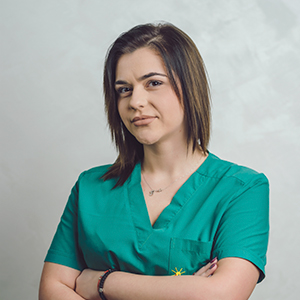 Anđela Šekarić
Medical nurse
Gavra Vukovića b.b, Podgorica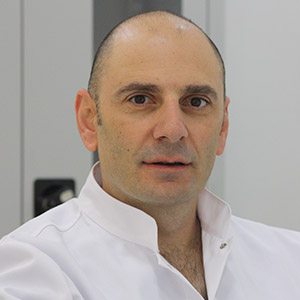 Dr Velimir Milosevic , Internal medicine and Gastroenterohepathology specialist
Graduated at the Universitu of Belgrade Faculty of Medicine in 2000. with an average grade of 9.3.
M.Sc at the Medical Faculty of Kragujevac, Serbia in 2005.
Specialized internal medicine in 2006 at the University of Belgrade, with the highest grade.
Subspecialized in gastroenterogepathology in 2008. With the highest grade.
Completed a one-year hands on training in endoscopic retrograde holangiopancreatography (ERCP) and other advanced techniwues in the field of digestive endoscopy under the mentorship of Prof Guido Costamagna in Policlinico Gemelli, Rome, Italy – 2011
Defended doctoral thesis in the field of colorectal carcinoma in 2015, obtaining a Doctor of Sciences title at the Medical facuty of Kragujevac.
Holder of Dubai health Authority Eligibility letter from 2017.
Individual member of European association for gastroinestinal endoscopy (ESGE)
Secretary of the Gastroenterohepatology association of Montenegro.
Frequent participant of the most relevant gastroenterologic congresses and workshops (UEGW, ECCO, ESGE). Educated and trained for the treatment of neuroendoctine tumors through multiple workshops, including Uppsalla (Sweeden) in 2015, under the mentorship of Prof Kjell Oberg.
Lecturer at the national and international symposiums, including the workshops of the European association for gastroenterology and nutrition (EAGEN).
Preforms diagnostic and therapeutic gastroscopy and colonoscopy (mechanic and thermal hemostasis, ligation of esophageal varices, balon dilatation, polipectomy, endoscopic mucosal resection, esophageal stent placement, percutaneous gastrostoma placement)
The only gastroenterologist in Montenegro trained to preform ERCP – endoscopic treatment of gall blader and pancreas.
Extensive experience with inflamatory pathologies of the intestines (Ulcerous cholitis and Chrones disease)
Fluent in italian and english.