Prim. Dr. Sinisa Glumicic
specialist of maxillofacial surgery

Prof. Dr. Srecko Budi
Specialist of general, Plastic, Reconstructive and Aesthetic surgery

Prim. Dr. Sinisa Glumicic
specialist of maxillofacial surgery

Prof. Dr. Srecko Budi
Specialist of general, Plastic, Reconstructive and Aesthetic surgery
Gavra Vukovića b.b, Podgorica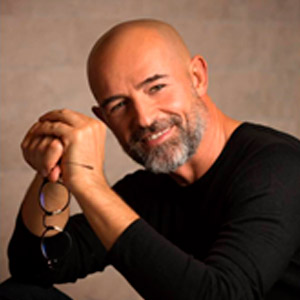 Prim. Dr. Sinisa Glumicic , specialist of maxillofacial surgery
Born in Zagreb and raised in a family were both parents were medical doctors, prim. dr. Glumičić decided on a medical career in his early childhood.
After finishing secondary education in Boston (Massachusetts, USA), he enrolled in the University of Zagreb, School of Medicine, from which he graduated in 1988 as the youngest medical doctor in Europe. After graduating from medical school, he went to the US, where he spent a year as a visiting physican in the field of plastic and reconstructive surgery at the Massachusetts General Hospital Clinic for Plastic Surgery, as well as the private institution for aesthetic surgery Boston Cosmetic Surgery Centre.
In 1990, after returning from the US, prim. dr. Glumičić started working as an associate and assistant to Prof. Milojević, MD, the doyen of aesthetic surgery in this area, at MILO CLINIC, the only private aesthetic surgery clinic in former Yugoslavia at the time. At the same time, he specialized in head and neck surgery and participated in all courses of the American Academy of Cosmetic Surgery, as well as the American Academy of Facial Plastic and Rceonstructive Surgery, and became their regular member. He is one of the founders and an active member of the European Academy of Cosmetic Surgery, the World Academy of Cosmetic Surgery, a member of the Croatian Society of Maxillofacial and Facial Plastic Surgery, the International Society of Hair Restoration Surgery, and numerous other professional organizations.
In 2014 prim. dr. Glumičić became an honorary president and founder of CROATIAN SOCIETY FOR AESTHETIC MEDICINE (HDEM), as well as president of SEEFAS (South East European Facial Aesthetic Society).
In 1992 prim. dr. Glumičić became the head of the Centre for Aesthetic Surgery in Rogaška Slatina, Slovenia.
In 1994 he opened a private surgical practice in Zagreb, which has transformed into specialised state of the art AESTHETIC SURGERY CENTER 'Glumičić Medical Group' in 1996.
In the last 25 years of practice, prim. dr. Glumičić and his team have operated on more then 10 000 patients and with each new year they try to give the very best of their service, knowledge and capabilities to their new prospective patients.
He is the member od Ars Medica team since 2019.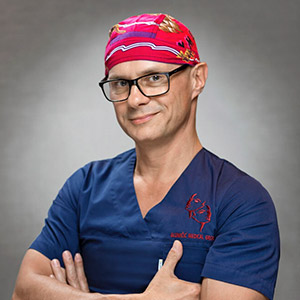 Prof. Dr. Srecko Budi, Specialist of general, Plastic, Reconstructive and Aesthetic surgery
Professor Dr. Budi graduated in medicine in Zagreb in 1989 and completed his specialization from Plastic and Reconstructive Surgery in 1998 after completing his specialization in General Surgery. After his specialization in Zagreb, he goes to further specialist training in Zurich, Switzerland, then Vogtareuth, Germany, and Insbruck, Austria. He is an executive trainer for MESOTRAX lifting and thread, and a lecturer at the Medical Faculty in Zagreb.
Prof. dr. Budi is one of the largest authorities in the region from VASER – liposuction and body sculpture. He is a regular member of CRPRAS (Croatian Society for Plastic, Reconstructive and Aesthetic surgery), ISAPS (International Society of Aesthetic Plastic Surgery), ESPRAS (European Society of Plastic, Reconstructive and Aesthetic Surgery), as well as numerous other professional associations.